Hosting
ipebble has partnered with Hyve to provide a robust and reliable platform for your hosting requirements.

With our fully managed, multi-tenant VMware cloud, we deliver high performance, reliability and scalability that out-performs the competition, giving our clients, speed, security and peace of mind. Your website will be hosted on a platform committed to providing 100% network and infrastructure uptime, 1 hour hardware fix and a highly responsive 24/7/365 technical support team.

In today's ever developing IT environment security is paramount. As part of our hosting solution our dedicated server is supported by a dedicated Hardware Firewall providing the ultimate in security.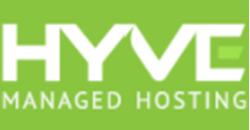 "uncompromising IT performance for mission-critical business"

"No surprises. No Excuses."